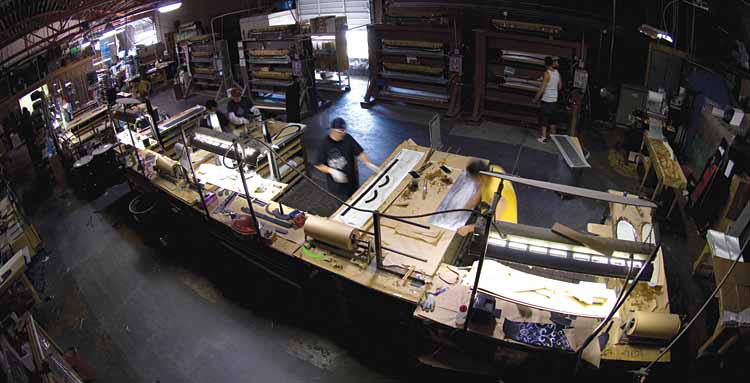 Never Summer Factory Built Since 1991
Never Summer is the worlds premier independent snowboard manufacturer and has been building quality, handcrafted snowboards since 1991. NS has focused less on excessive promotion and hype, and more on using the highest quality materials, craftsmanship and customer service in order to achieve success and a reputation for quality and durability.
Designing and building snowboards since 1983 (under the name Swift Snowboards) has given NS years of experience in testing and perfecting designs and construction methods. Close working relationships with the world's leading raw materials manufacturers and engineers and by producing the boards in their own factory in Denver, Colorado (learn more about the NS Factory), to precision tolerances, ensures each NS snowboard is the most durable, high performance board on the planet! This is backed up by our 3 year warranty.
Not only are the boards great quality and high performance, but they look great too. Check out this factory tour video to learn more about how the snowboards and longboards are built.
Find out more about our snowboards and longboards.
SIMS Snowboards
SIMS is an iconic brand, and Tom Sims place in the history of snowboarding could not be more significant. The SIMS brand is now back under control of the family and together with the Never Summer Factory they are building great boards in the USA. The SIMS models feature their own unique shapes and profiles but share the same quality materials and manufacturing we all know and love from NS.
Never Summer and SIMS are distributed in the UK, France, and Benelux by Maxtrack.